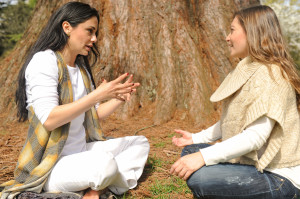 Counselling sessions
Shama's counselling sessions are designed for those looking for a deeper knowledge about themselves and a better comprehension about a challenge that they are facing at the moment. It is a direct, profound and a personalized process.
During this process she uses an eclectic approach that she has created throughout years of being involved in therapeutic work. Her sessions comprise such techniques as hypnosis, EFT, diamond breath work, bioenergetics and mindfulness.
Sessions provide not only clarity about the challenges that causes us to suffer but also awareness about our unconscious constraints that prevent us from evolving towards our full potential.